Women Connecting with Women
Join us for our 4-part Women Connecting with Women virtual event. KASB and USA feature women leaders working in education. Our monthly events create a space for women across the state to learn, listen, and connect.
Each Women Connecting with Women event will keep us connected until our next Women's Leadership Summit in March of 2023.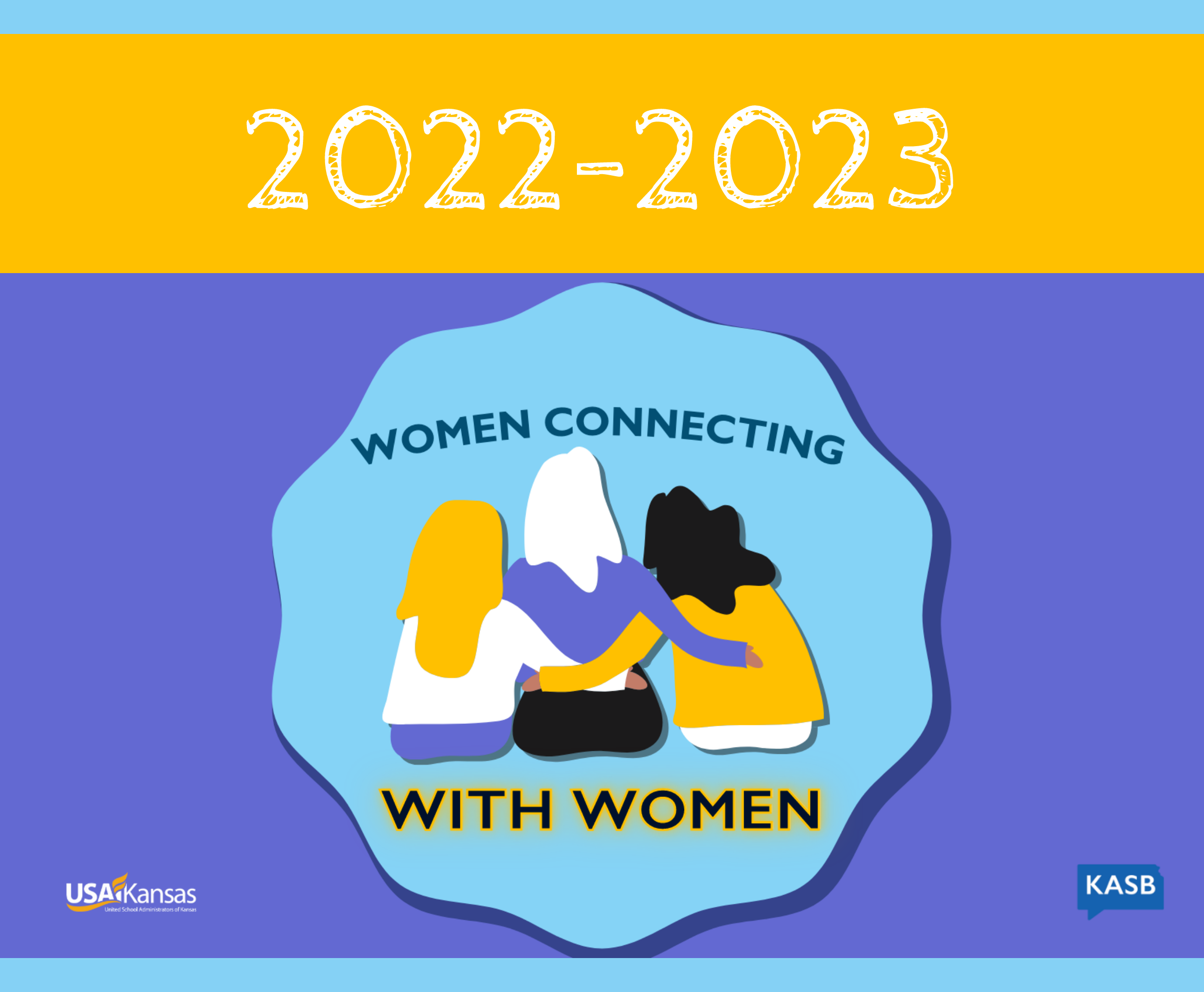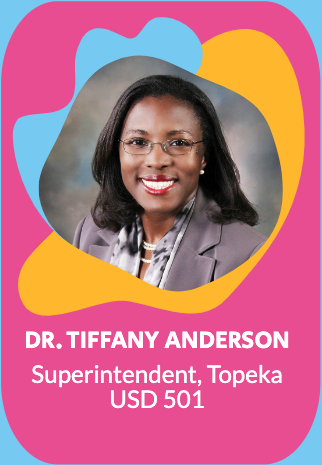 Dr. Tiffany Anderson is the first African American female superintendent of Topeka Public Schools and she has been a public school educator for 28 years, with the majority of that time as superintendent. In addition to her role as superintendent, Dr. Anderson advises Kansas officials on postsecondary policies, equity policies and legislation. In 2019, Kansas Governor Laura Kelly, appointed Dr. Anderson to the Postsecondary Technical Education Authority (TEA), as part of the Kansas Board of Regents and in 2020, Governor Kelly appointed Dr. Anderson to Co-Chair the Governor's Kansas Commission on Racial Equity and Justice. Dr. Anderson is a fierce advocate for equity and in 2021, Dr. Anderson was a voice for the nation's educators and testified to the Congress during the Biden Administration on the Digital DIvide.
Dr. Anderson has served as a public health advocate and she provides services to the marginalized through public schools as part of her ministry serving beyond the church walls in meeting the needs of the most vulnerable. She has improved achievement and closed achievement gaps for students in multiple states. While superintendent in Virginia, Dr. Anderson led Montgomery County Public Schools in earning the Virginia Governor's Competence to Excellence Award and after leading as superintendent in Missouri the Washington Post referred to Dr. Anderson as, "The Woman who made schools work for the poor." During her tenure in Missouri, Dr. Anderson implemented the first trauma informed school district in the nation, she partnered with a medical school and opened the SPOT Clinic in Jennings and she opened a school based homeless shelter, a food pantry and clothing boutique as part of the school's basic services. Under Dr. Anderson's tenure in Missouri and in Kansas, the achievement scores, graduation rates and college placement rates increased. Topeka has received national awards for three consecutive years under Dr. Anderson for their leadership in trauma informed systems for schools, creating systems for youth in crises and for innovation impacting families.
Dr. Anderson earned her undergraduate degree, and later her doctorate, from Saint Louis University in 2001. Dr. Anderson earned her Masters in Divinity in 2022 from Nazarene Theological Seminary. Dr. Anderson's publications include her books on transforming schools along with several articles on public health and equity in education, published in local and national magazines, blogs and newspapers. Her focus on health has been captured in publications by Heinemann Press, The Harvard Gazette, ASCD, and by numerous other agencies.

In 2022, Dr. Anderson was selected by USA Today as the Woman of the Year Honoree for Kansas which recognized her work in public health in addressing trauma and health with innovative strategies. In 2016 and 2017, national documentaries were created about Dr. Anderson's work with addressing poverty and transforming communities. In 2021, Dr. Anderson was one of three finalists for Kansas Superintendent of the year. In 2016, Dr. Anderson was recognized as one of the top six People with Purpose at the Oscars for her innovative work in education. In 2014, Dr. Anderson earned national recognition from Education Week as one of the nation's 16 Leaders to Learn From. Other recognitions Dr. Anderson has received include the Lifetime Achievement Award for volunteerism from President Obama; the Salute to Excellence for Women awarded by the Urban League; the Stellar Performance Award by the St. Louis American and the award for Diversity in Business from the St. Louis Business Journal, among others. Dr. Anderson is a lifetime member of the NAACP and she and her late husband, Dr. Stanley Anderson, have two children who are college graduates and serving in public health in addressing, cancer research and technology.
I am a Kansas girl through and through! My first experience in education started when a 1st grade classmate of mine could not read. I took it upon myself to use the skills my mom taught me and teach him how. The actual classroom teacher intervened, and then proceeded to call home to let my parents know that she was the teacher, and I was not, but I caught the bug. Today, I serve as a building principal in an alternative high school and as the district coordinator of professional learning; both of which I have a passion. I entered college my junior year of high school and then earned my first degree, an Associates of Arts from Longview Community College. I transferred to MidAmerica Nazarene University where I earned a degree in Speech Communication and Secondary Education. I am a first-generation college completer.
A few years later I earned a master's degree in Curriculum and Instruction with an emphasis in gifted education. I was a gifted facilitator for students in grades 7-12. This opened my mind to a whole new way of learning and learning styles. After a few years in that role, I was asked to move into a newly formed position as an instructional coach that would serve teachers in all content areas, grades 7-12. Teaching and learning with adults were exciting and quite the challenge. It is a very different skill set, yet similar behaviors were expressed by the adults, like the children. I participated in pilot programs that Kansas State Department of Education provided on educational leadership and ultimately enrolled in Pittsburg State University. The program was a split option program so while I was completing expectations for that program, I enrolled in Fort Hays State University and completed a building leadership endorsement. I returned to Pittsburg State University and earned a specialist degree in Educational Leadership. Pittsburg State had a partnership with the University of Arkansas-Fayetteville. Through that partnership, I earned a doctorate in Educational Leadership, in 2018.

I currently serve as the president of the Kansas Principal's Association and a board member for USA-Kansas (United School Administrators), Kansas Professional Standards Board, and the Kansas Teacher of the Year Committee-Region 3. Through these organizations, I have led professional learning sessions on "The Millennial Generation: Considerations for School Districts", and Hiring Strategies for Principals, Leveraging Leadership (Bambrick-Santoyo), Critical Coaching Conversations, differentiated instruction, Marzano strategies and best practices for teachers, and lesson planning and objective writing for new teacher cohorts. These experiences of teaching (ages 11 – adult) and learning (associates to doctorate) I have brought incredible growth throughout every season.

I have the World's Best Husband - Nate the Great!! We have 4 incredible kids (Alex – sophomore in college and currently serving in the US Army/National Guard at AIT in San Antonio), Sebastian (freshman at Allan Hancock College in Santa Maria, CA), Erika (senior in high school), and Luisa (junior in high school). I have a full and rewarding life!!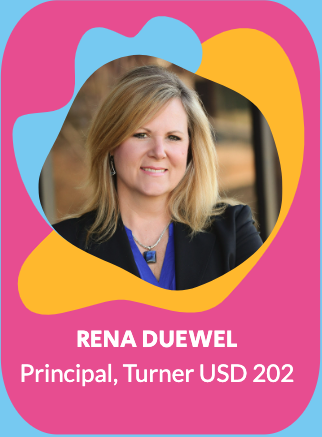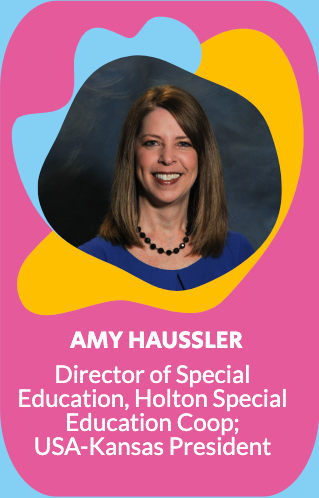 Amy Haussler is a Special Education Director for the Holton Special Education Cooperative. She has an Educational Specialist degree in School Psychology from the University of Nebraska at Kearney and a building and district level endorsement from Emporia State University. Amy moved to Kansas in 1997 to begin her work as a School Psychologist for the Holton Special Education Cooperative (HSEC). She enjoyed 15 years at HSEC before becoming a Director of Special Education at the Marshall-Nemaha Education Service Cooperative from 2012-2016. Amy returned "home" to HSEC in 2016 as Director to continue a very rewarding leadership career in special education. Her passion and commitment to education has been witnessed in her service as past President of the Kansas Association of Special Education Administrators, current President of the United School Administrators, and current President of WebKIDSS. Amy, and her husband Kurt, live in Holton, where Kurt is also an educator. They have two children. In Amy's spare time, she enjoys singing, reading, puzzles, and conversations with just about anyone.
Dr. Emily Riner graduated from the University of Minnesota with degrees in political science and psychology before moving to Kansas City in 2008. There she received her Master's in Curriculum and Instruction from the University of Missouri-St. Louis, her Educational Doctorate in Educational Leadership from the University of Missouri-Kansas City, and an Education Specialist in Principalship from Arkansas State University. Emily has experience working in the classroom with students K-12 and also taught undergraduate and graduate students in the Teachers College at Western Governors University. Her passion for education was sparked during her tenure with Teach for America and she has a particular passion for ensuring that all students, no matter their background, have access to an excellent education. She currently works as a Government Relations Manager at Western Governos University, working to open channels of grant and aid for adult learners. Emily lives with her husband, five dogs, and barn cat in Lecompton, Kansas and when