Join us for our 4-part Women Connecting with Women virtual event. USA-Kansas and KASB will feature women leaders working in education. Our monthly events create a space for women across the state to learn, listen, and connect.
Each Women Connecting with Women event will keep us connected until our next Women's Leadership Summit in March of 2024.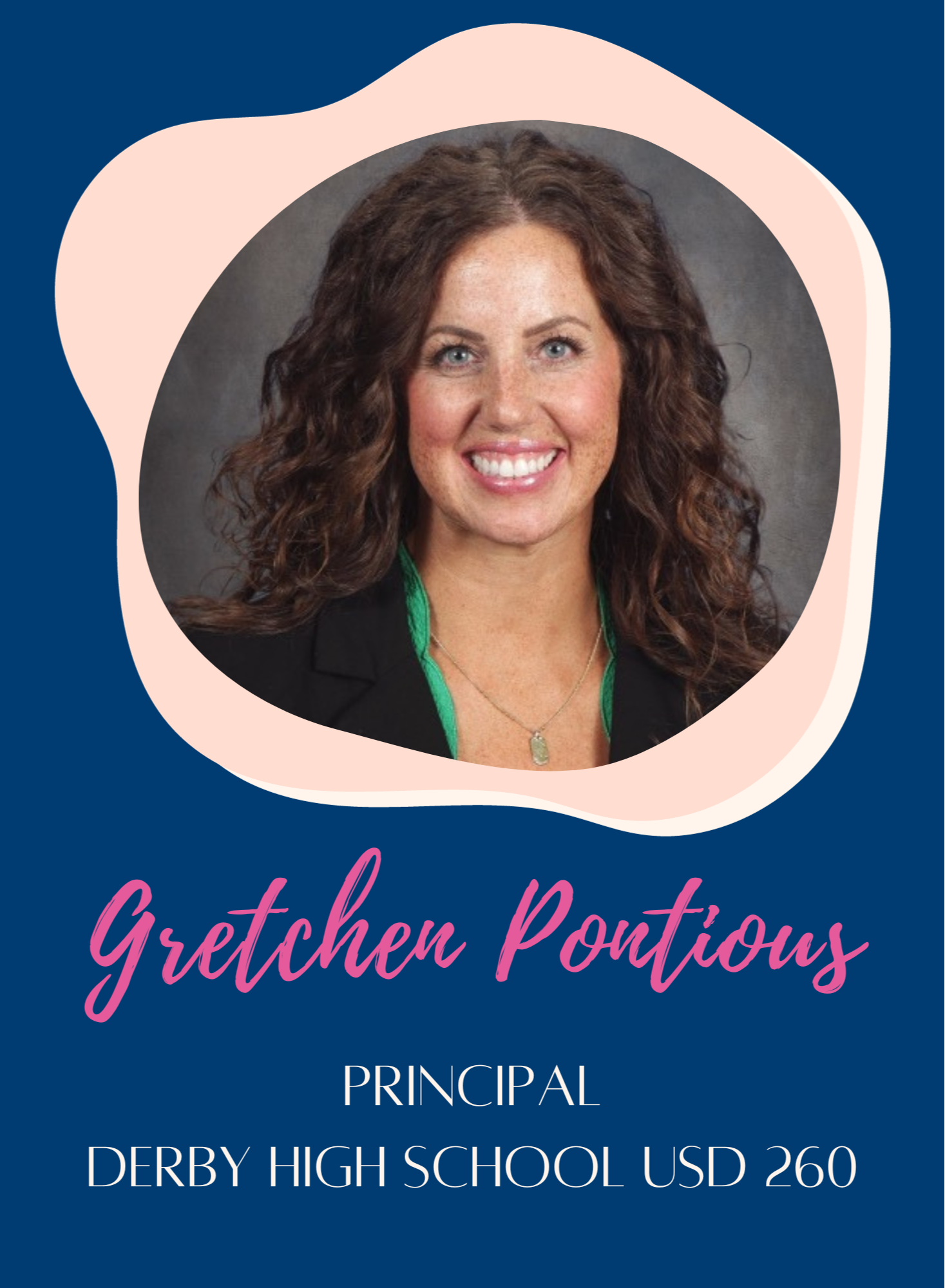 SEPTEMBER 27, 2023
12:00-1:00 P.M.
Gretchen Pontious is the head principal of Derby High School in Derby, Kansas. Her experience includes 10 years in the classroom and four years as an administrator. As a teacher, she taught middle school and high school math. As a principal, she spent three years in an elementary and has returned to the high school level for her fourth year as an administrator.
Gretchen is passionate about education and believes in the power of authentic relationships and empowering others to lead.
OCTOBER 18, 2023
12:00-1:00 P.M.
Dr. Tonya Merrigan is a skilled educational leader with more than 30 years in education that began as a math teacher. Merrigan assumed the role of Blue Valley Schools Superintendent in the summer of 2020, making her the eighth Blue Valley superintendent and the first female superintendent in district history. Since joining Blue Valley in 1999 as a high school counselor, Merrigan has held a variety of positions of increasing responsibility, including assistant principal, associate principal, district administrator for Virtual Education, director of Student Programs, executive director of Curriculum and Instruction, assistant superintendent of Academic Services and Deputy Superintendent.

Dr. Merrigan earned her bachelor's and master's degrees from the University of South Dakota, and a doctorate degree from Saint Louis University. A long-time staff member and supporter of Blue Valley Schools, Dr. Merrigan considers it is an honor and a privilege to serve the Blue Valley community. She describes her leadership style as team-centered and looks forward to working closely with the dedicated Blue Valley staff and community of supporters to meet the district's strategic efforts and help all students achieve personal success.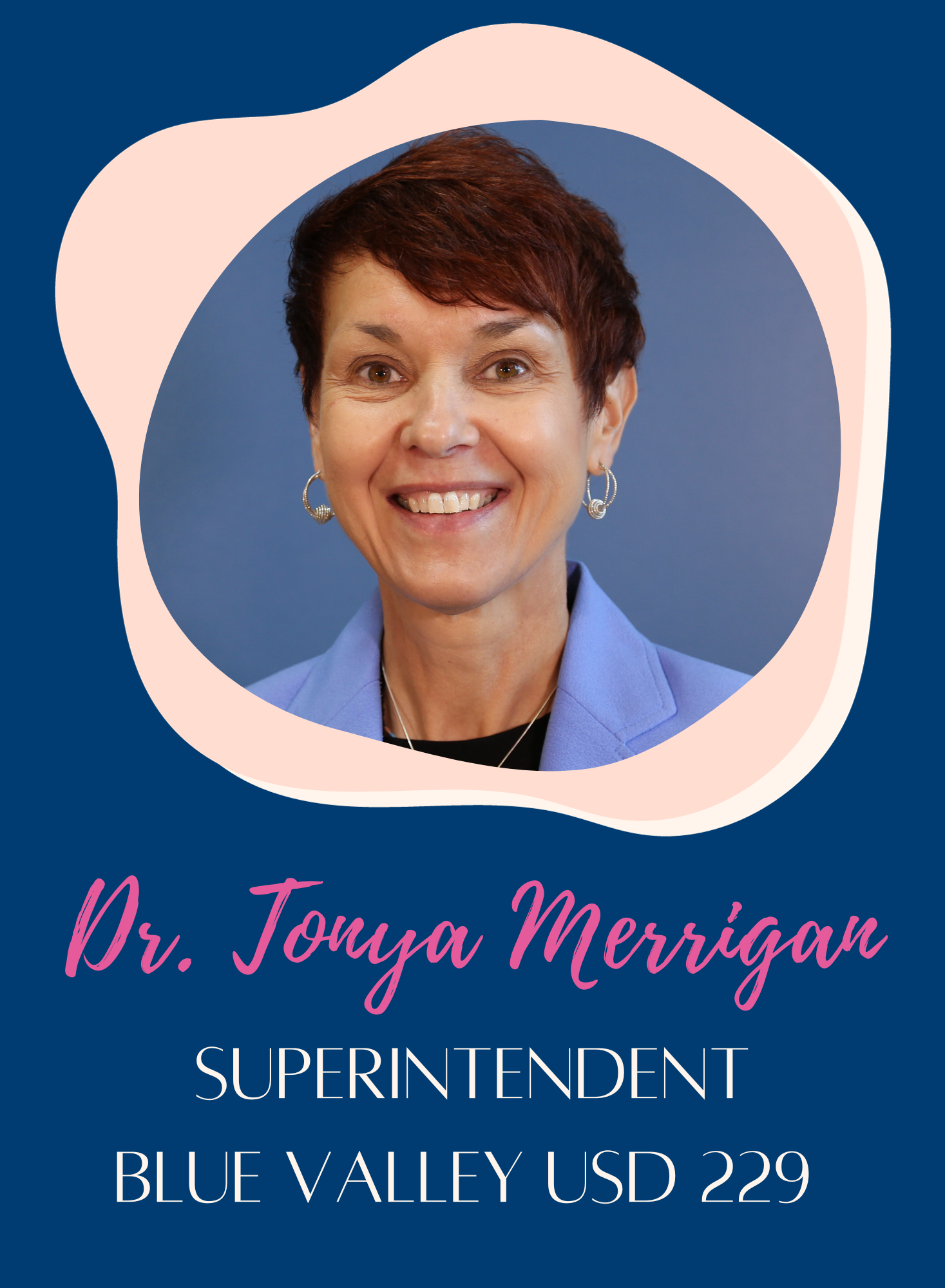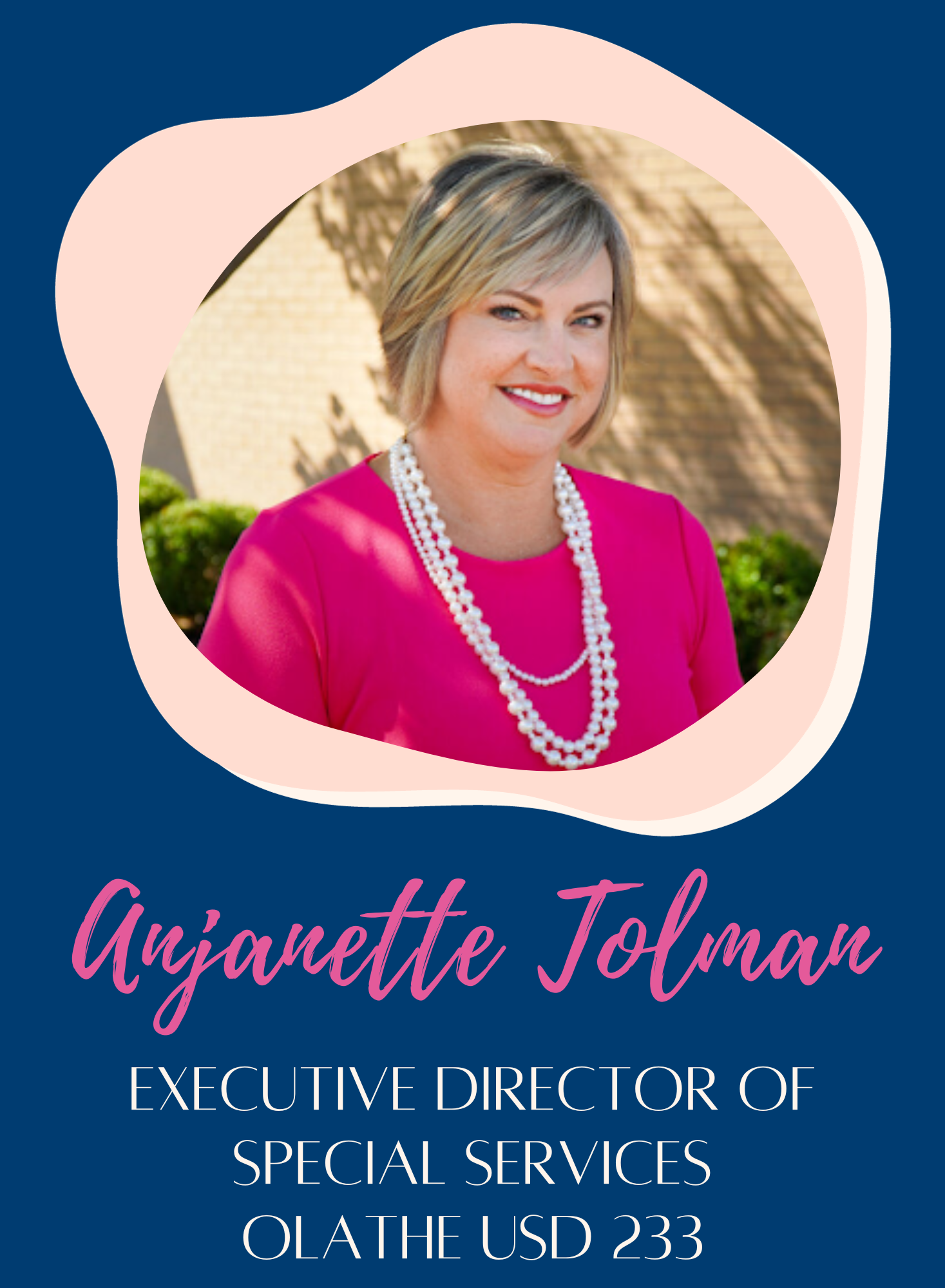 JANUARY 31, 2024
12:00-1:00 P.M.
With a career spanning 23 years in the field of education, Anjanette Tolman has worn many hats, from speech-language pathologist and early childhood director to special services director in a school district serving 30,000 students. This multifaceted experience has provided Ms. Tolman with a comprehensive understanding of unique challenges and opportunities within public schools. She is committed to promoting inclusivity, educational equity, and supporting students in their least restrictive environments.
FEBRUARY 28, 2024
12:00-1:00 P.M.
Jordan Buxton is currently the Business Development Manager for Hutton, a role where she combines her strategic acumen with her commitment to community growth. She fosters partnerships and drives innovation in both the business world and public education. Jordan understands the vital connection between thriving businesses and flourishing communities and works to strengthen and define that bond.
In her capacity as Vice President of the Board of Education for USD 375 Circle Public Schools, Jordan is not just a decision-maker, but a champion of education excellence and redefining what a successful student experience is in Kansas. She brings a wealth of experience and forward-thinking approach to her role, ensuring that our schools remain at the forefront of innovation and student success. Jordan's advocacy for education and work-based learning is a testament to her belief in the transformative power of learning experience beyond the classroom.
Beyond her professional roles, Jordan is a community builder at heart. Her leadership and engagement has created a ripple effect of positive change in the region. Jordan's dedication to strengthening communities can be felt through her resume and involvement in organizations, boards, and committees at the local and state level.
Jordan is married to Luke Buxton and is the mother to 3 active children; Kinley, Hollis, and Steele. When she isn't engaged in community building, she and her husband are coaching and attending all the sporting events and enjoy moments of sneaking away to the lake.
Vice President - USD 375 Circle Public Schools

Vice President Region 6 - Kansas Association of School Boards

Chair - Circle Recreation

Designer/Lead Facilitator - Leadership Butler

Co-Chair - The Butler County ACT - A Workforce Enhancement Project

Co-Chair - Business Education Strategic Team

Member - Talent Roadmap Leadership Coalition

Member - Kansas Chamber of Commerce Talent Supply & Workforce Development Task Group