Professional Learning Membership
The Need: Providing leadership training for administrators can be costly and time consuming. One key missions for USA-Kansas is to support and develop leadership for school, district, and aspiring administrators. Five years ago, USA-Kansas developed and implemented a Professional Learning Network (PLN) designed around the ever-changing leadership needs of school and district administrators. By targeted leadership workshops based on the Professional Standards for Educational Leaders and current needs identified by our members, we feel we have been able to offer effective and timely leadership opportunities.
By creating a state-wide learning network of school districts along with key corporate partners, USA has been able to keep the workshop costs to a minimum even when we utilize national presenters. Last year, over 125 school districts and service centers participated in our PLN.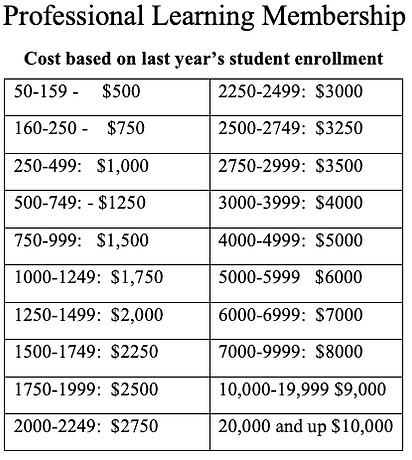 How is this cost effective to your district?
Membership is based on the number of students enrolled in your district. On average, if each administrator attends 1 workshop and joins USA-Kansas as an individual, the PLN membership pays for itself and provides a nice benefit for the administrators paying their own membership dues.
So what does your District PLN membership gets your administrators (and teacher leaders):
Unlimited, No Cost Attendance to all USA-Kansas workshops (Joint workshops and conferences not included)

No cost attendance at USA-Kansas Regional and advocacy meetings.

No cost mentoring for first year administrators.

Locally created in-district professional learning workshops.

One free Conference registration to the USA-Kansas Annual Conference.

All administrators and Aspiring Administrators can join USA-Kansas for a set price of $100 rather than .301% of their annual salary.

Additional Partnership Discounts
Submit completed forms to swarnow@usakansas.org