Professional Learning Circles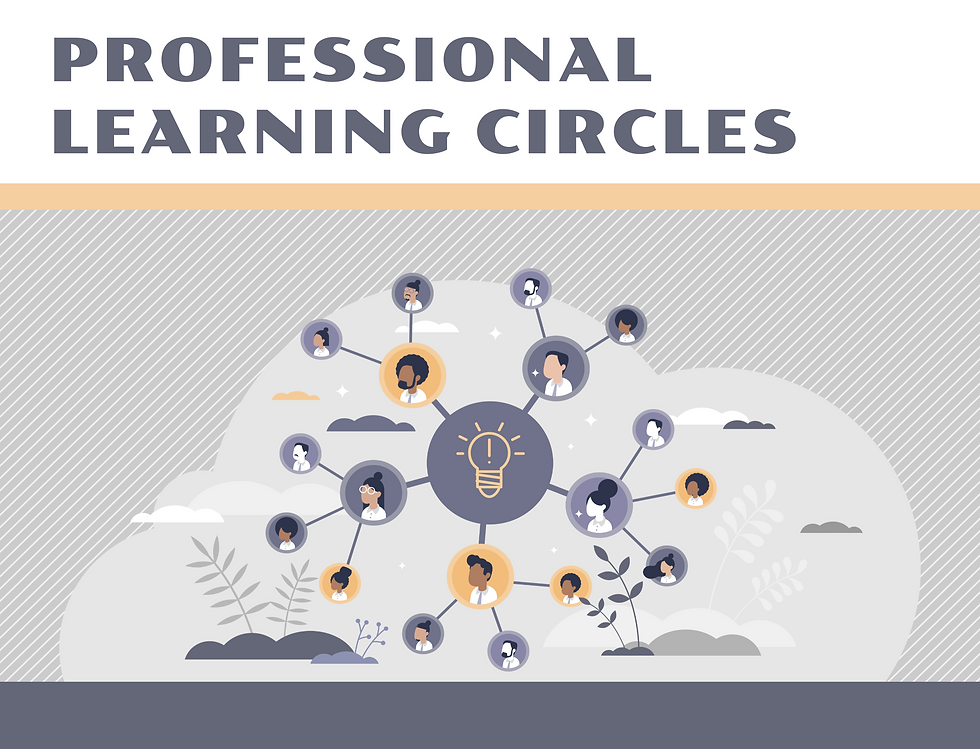 Audience: New & Experienced Leaders, Teacher Leaders, Building Leadership Teams

Zoom Series Cost: $300 Non Member, $150 Member, $0 PLN
Wellness & Avoiding Burnout
Facilitators: Jessica Griffin & Rena Duewel
Dates: 9/20, 10/24, 11/28, 1/23, 2/21, 3/21, 4/17
Time: 10:30 a.m.

Participants will explore the importance of being self aware and how to build emotional intelligence within their building. Each month this circle will explore a different life domain and strategies to strengthen the emotional well being of ourselves and our staff members. This is an opportunity to connect with others who see the need to put mental health awareness and action into place within our school families.
Budget & Fiscal Management
Facilitator: Kellen Adams
Dates: 9/20, 10/19, 11/16, 1/18, 2/15, 4/18
Time: 9:00 a.m.

Participants will:
Take a deep dive into the core basics of the KSEEA

Analysis of mill rates, mill levies, and how revenue is generated in Kansas school districts

Understanding the impacts that enrollment and other weightings will have upon a district

Budgeting and management principles to live by, both for buildings/departments, as well as districts

Strategies for sharing and messaging to the stakeholders of a district
Trauma Responsive Care Practices in Schools
Facilitator: James Moffet
Dates: 9/14, 9/28, 10/12, 10/26, 11/9, 12/7, 12/14, 1/11, 1/25, 2/8, 2/22, 3/8, 3/22, 4/5, 4/19, 5/3, 5/17
Time: 1:00 p.m.

Participants will discover the power in using trauma responsive and restorative practices within their school to build resilience in staff first and then in students. If you have found yourself struggling to "manage" the behaviors of students and even the adults within the school family this circle is for you! Research, resources, and problem solving will help fuel a different approach to helping our staff and students regulate, connect, and problem solve around challenging behaviors.
Facilitators: Jessica Griffin & Cara Ledy
Dates: 9/7 (2:00 p.m.), 10/6 (1:00 p.m.), 11/2 (2:00 p.m.), 1/11 (1:00 p.m.), 2/8 (1:00 p.m.), 4/5 (2:00 p.m.)
Time: 1:00 p.m./2:00 p.m.

Participants will connect with other female leaders to share experiences, resources, and discuss current topics in the field. Female leaders will have the opportunity to share challenges, problem solve together, and encourage one another to reach their full potential. If you have a topic of interest you would like to see explored please contact Jessica or Cara with your ideas.
Facilitators: Jerry Henn & Jim Karleskint
Dates: 9/6, 10/4, 11/1, 1/10, 2/7, 3/7, 4/4
Time: 10:00 a.m.
Participants will learn about current topics going before the legislature and will discuss opportunities for advocacy. This is an opportunity to learn how to help raise awareness and the advancement of public education across the state. We hope you will join us to help the voices of educators be heard in this upcoming school year!
All Things Special Education
Facilitator: Morgan Nance
Dates: 9/14, 10/12, 11/9, 1/11, 2/8, 4/12
Time: 9:30 a.m.

This circle will serve as a resource to other administrators who have questions/concerns about all things special education: ex. accommodations/modifications, LRE, IEP compliance, best practices, strategies for increasing student success, data management. Join us to grow your knowledge base and tool box for serving as an advocate for special education.
Data Analysis & Leading the PLC Process
Facilitators: Christie Meyer & Stacey Green
Dates: 9/20, 10/18, 11/29, 1/17, 2/21, 4/18
Time: 9:00 a.m.

Participants will engage in ongoing data analysis using a variety of protocols while discussing how to maximize the potential of building professional learning communities. Participants will be encouraged to bring current challenges related to data analysis, goal setting, and action planning to these sessions.
Facilitators: Britton Hart & Jerry Henn
Dates: 9/7, 10/5, 11/2, 1/4, 2/1, 4/5
Time: 1:00 p.m.

Participants will explore the many roles and responsibilities of becoming a KS superintendent while building a strong professional network.